Perfectly qualified staff and a specialized research laboratory, which complements the modern machine park, allow us to offer our customers services in the following areas: 3D printing and scanning, geometry measurements, rupture force measurements, strength of materials, environmental tests, such as for aging. Our research services have already benefited companies in the manufacturing, armaments, automotive and food industries.
3D Technologies
3DGence Industry F340 3D Printer
Industrial 3D printer working with FFF (FDM) technology
Working space 260 x 300 x 340 mm
2 printheads
Nozzle diameter 0.4 mm
Building materials ABS, PLA, PET, Nylon, PP
HIPS, BVOH support materials
Support to the production and maintenance department

Capacity to manufacture own spare parts

Manufacture of prototypes and finished parts

Manufacture of gauges and assembly aids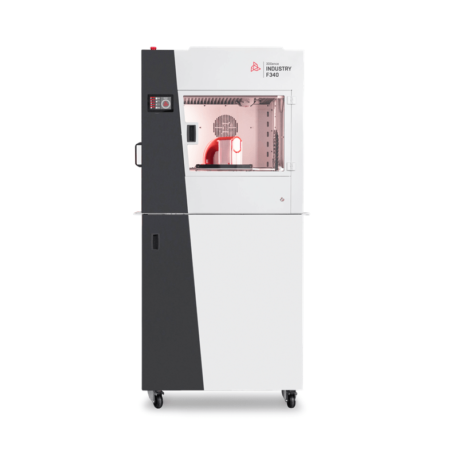 Formlabs Form 2 3D Printer
3D printer working with SLA technology (which involves curing photopolymers using a laser beam)
Working space 145 x 145 x 175 mm
layer height from 25 microns, laser spot diameter: 140 microns
– possibility of very accurate representation of the shape of the model
A wide range of materials, including, for example, ones with higher mechanical strength, higher temperature resistance, flexible
Support to the production and maintenance department

Capacity to manufacture own spare parts

Manufacture of prototypes and finished parts

Manufacture of gauges and assembly aids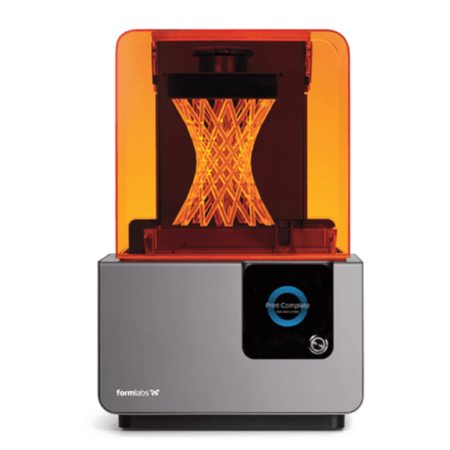 3D Technologies Cronos 3D Dual Scanner
Dual-band white light scanner to create digital models of real objects
Working space 145 x 145 x 175 mm
Measurement accuracy (VDI/VDE2634) < < 0.03 mm
Texture acquisition capability
Scanning of components, pieces of equipment for use in designing mating components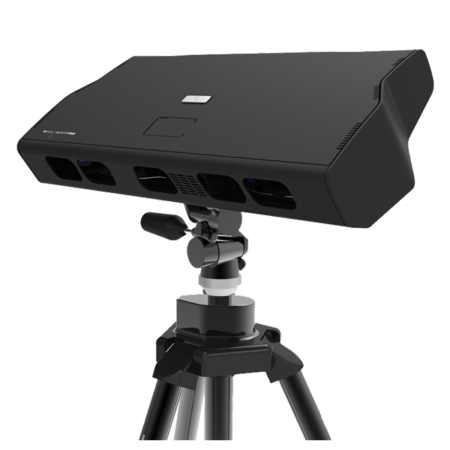 Software
Autodesk Ultimate Design Suite

AutoCAD
Inventor
Fusion 360
3DS Max

Cinema 4D
Adobe Creative Cloud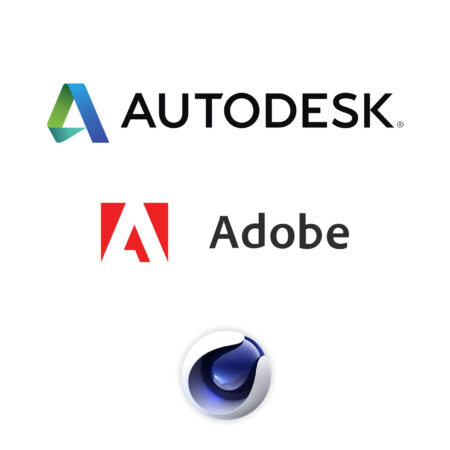 Devices designed for the label industry
Zehntner ZAA 2600.C Scratch Resistance Tester
Dry or wet linear friction tester
Modular design – ability to quickly adapt to a specific task
Configurable: pitch, speed, load, number of steps
Capacity to run up to 4 tests simultaneously
Compliance with standards, among others: ASTM D6279, DIN55654, ISO-X12, BMW AA-0134, Volkswagen PV 3906, Volkswagen TL 226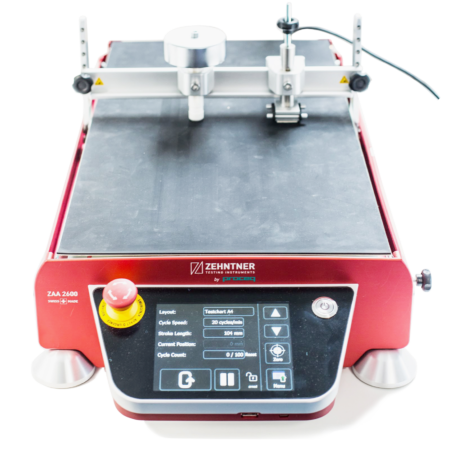 TMI 10-20 Scratch Resistance Tester
Performs friction tests in accordance with FTM 27 and several ASTM standards
Configurable: load, speed, number of steps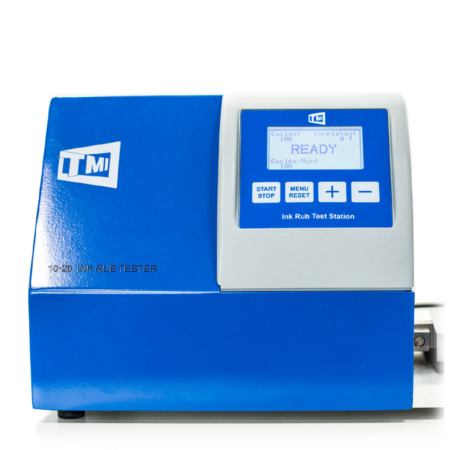 ChemInstruments DS-1000 Dynamic Shear Tester
The device is used for testing the dynamic shear force of adhesive material in the direction parallel to the test surface
Compliance with the FINAT FTM18 standard
Ability to define speed, size of the test section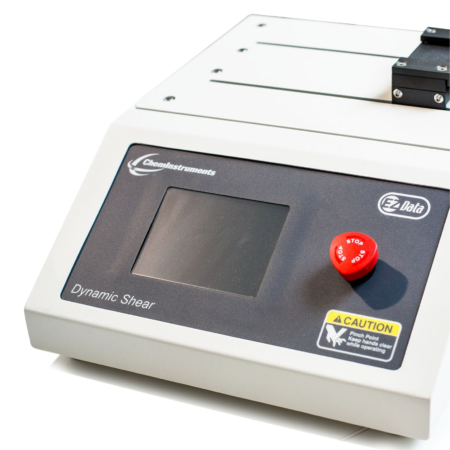 Tester for testing adhesion to a silicone layer
ChemInstruments HSR-2000
The device is used for testing the adhesion strength of the adhesive layer to the silicone paper at high peel speed (comparable to the use in a label application device). It allows to determine the behavior of the material while peeling it off the carrier.
Compliance with the FINAT FTM4 standard
Ability to define speed, acceleration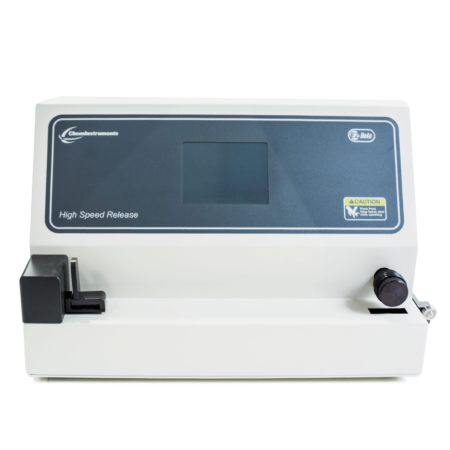 Environmental test chambers
Aging chamber with xenon lamps
Q-LAB Q-Sun Xe-3-HDSBS
Environmental chamber for aging tests equipped with xenon lamps
Sample area 45 x 72 cm
Lamp power 3 x 1800 W
Mapping the visible light spectrum
Adjustable temperature and air humidity
inside the chamber
Ability to spray on samples from two sides, with two types of liquid
The chamber allows for laboratory aging tests, to determine the resistance of components to light, temperature and moisture.
i.e. to determine the resistance of components to light, temperature and
moisture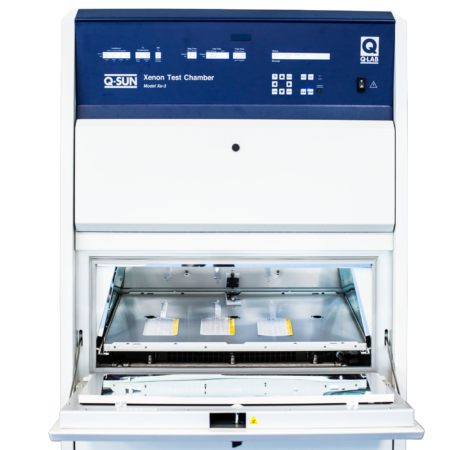 Binder MKF 240 Climate Chamber
Temperature range: -40°C to 180°C
Humidity range:10 to 98% of absolute humidity
Capacity 228 l
UVA light cassette for aging tests
The chamber is designed for testing materials and components under controlled humidity and temperature conditions It allows to irradiate samples with UVA radiation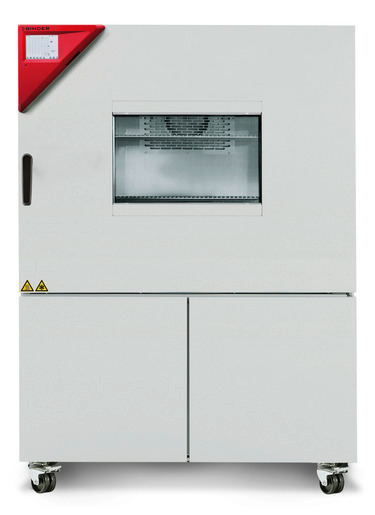 Memmert UF450 Plus Laboratory Oven
Temperature range: from 10°C above ambient to 300°C
Capacity 449 l
Ability to force air circulation inside and exchange air with the environment
Among others, the device may be used for drying, annealing, temperature testing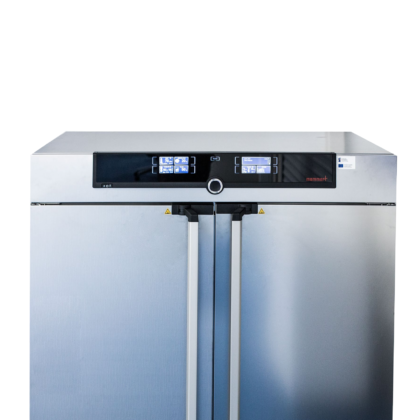 xRite Ci62
8mm measuring point
Measurement geometry d/8°
the xRite Ci62 is a portable sphere spectrometer. The device is ideal for obtaining accurate color data on reflective surfaces, on textured surfaces, and from prints on metal substrates.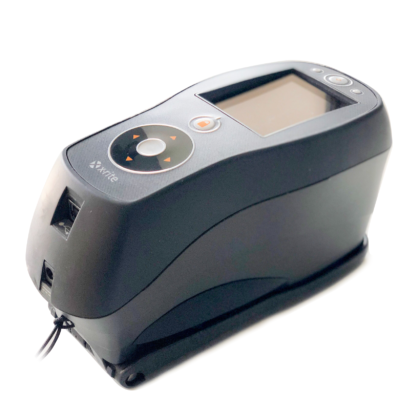 xRite Exact Advanced
1.5 mm measuring point
Measurement geometry 45°/0°
EXact Advanced meets the specific requirements of ink rooms, quality control labs and manufacturing partners who need to achieve the highest quality with the broadest set of tools. It includes advanced features for evaluating ink and paper before
as well as during printing.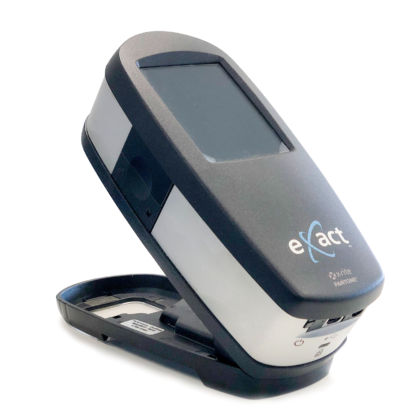 Keyence Vhx-600 Digital Microscope
Up to 200x magnification
A robotic table that allows you to make geometric measurements
in three dimensions
Choice of several different light sources
Ability to observe at angles up to 90°
A microscope that allows observation of materials and components under magnification. During operation, it is possible to take measurements, such as spot size, line thickness, material thickness, bulge size.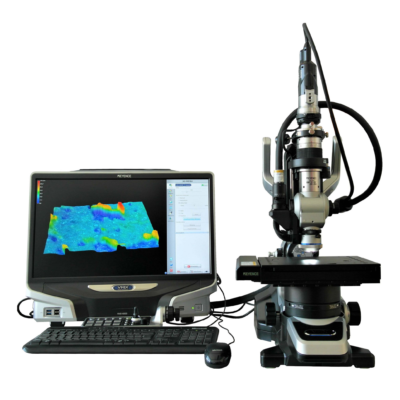 Keyence IM-7020 Measuring Projector
Measuring area 200 x 200 mm
Measurement accuracy up to ± 2 μm
Various illumination modes including including overhead illumination and pass-through illumination, which gives you the ability to measure both the geometry of the objects and the accuracy of the print
Optical geometry measurement device. It allows to take measurements that would be impossible using traditional measuring instruments, to define measurement programs, measure dozens of dimensions in a matter of seconds.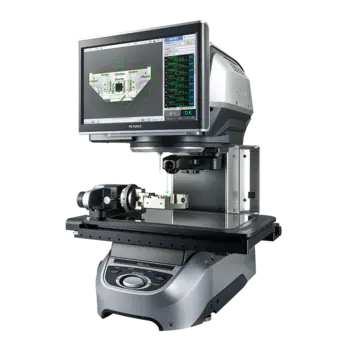 Planar P220.35 Measuring System

measuring area 1830 x 1220 mm
height of the measured element up to 350 mm
weight of the measured element up to 400 kg
accuracy of x- and y-axis measurements +/- 35/70 micrometers
z-axis measurement accuracy +/- 100 micrometers
o measurement time < < 0.25 s
Allows optical measurement of opaque parts with large dimensions and significant weight. The measured objects can be shaved, cut by laser, plasma, water jet, etc. The system has no moving parts, and so ensures repeatability and precision of measurements.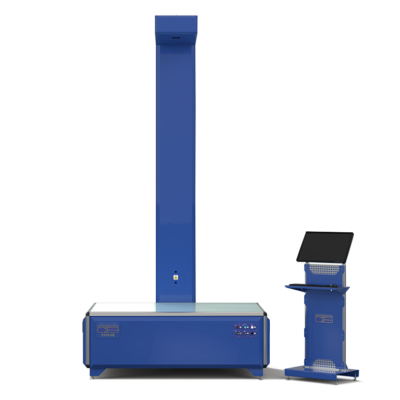 Other laboratory equipment
Hitachi EA1000AIII X-ray Spectrometer
A device for testing compliance for RoHS – that is, for the presence of hazardous substances in the material. Allows you to analyze solid, bulk, liquid samples and conduct qualitative and quantitative analyses
Universal testing machine
Two measurement heads: 100 N and 5 kN
Attachment for testing adhesive strength
while peeling off at 180°C (FTM1) and 90°C (FTM2)
and for testing the initiation force ("tack") (FTM9)
Ability to tear, compress specimens with determination of forces and deformations
The device is used for testing the tensile strength of plastics. Equipped with a set of accessories for label testing.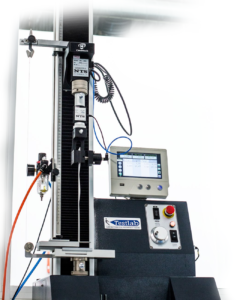 Portable instrument for measuring the surface free energy of materials. It allows measurements to be made in seconds, even on finished components or semi-finished products, without the need to cut samples.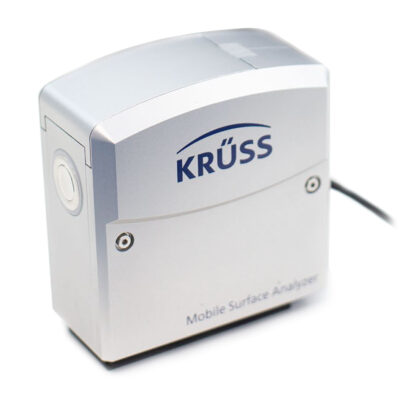 A device for measuring the quality and wear condition of aniloxes, inspecting polymer plates. Capable of 3D analysis, measurements of height and angle, cell volume and depth, as well as linearity.